Dust to Dust
27/06/10 18:01 Rubrique :
Bande dessinée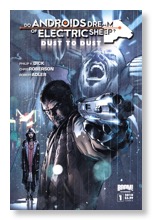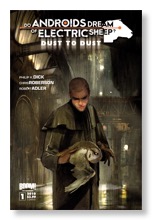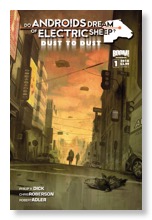 Le premier numéro de
Do Androids Dream of Electric Sheep? Dust To Dust
est paru, toujours chez BOOM! Studios.
Il s'agit d'une
prequel
qui imagine la vie de ceux qui chassaient les androïdes, avant Rick Deckard et compagnie. Nous sommes dans un mélange entre le film et le roman. S'il est encore trop tôt pour juger de ce que va être la série, les plus curieux peuvent y jeter un œil.
Vous pouvez lire gratuitement les
six premières pages ici
.

Sur le même sujet, lire :