Do Androids Dream of Electric Sheep?
08/04/09 14:26 Rubrique :
Roman
Le travail des ayants-droits de
Philip K. Dick
—
Electric Shepherd Productions
—
se dirige actuellement dans quatre directions :
la poursuite des adaptations cinématographiques (comme le biopic The Owl in Daylight ou encore Ubik) ;
le développement d'une série TV basée sur les nouvelles de Philip K. Dick;
des adaptations sous la forme de jeux vidéos ;
des adaptations sous la forme de comics.
Un premier texte est en voie d'adaptation, il s'agit de la nouvelle « La fourmi électrique. » (à paraître chez
Marvel
).
Un autre projet vient d'être annoncé par
BOOM ! Studios
: la parution en 24 épisodes d'une adaptation du roman de
Philip K. Dick
(qui était déjà à l'origine de
Blade Runner
) :
Les androïdes rêvent-ils de moutons électriques ?

« We are thrilled that DO ANDROIDS DREAM OF ELECTRIC SHEEP? is being adapted for this audience by such a talented team. We've been incredibly impressed with BOOM!'s ability to create such a faithful interpretation of the original work without sacrificing their own original instincts and artistic sensibilities," said Laura Leslie and Isa Dick Hackett of Electric Shepherd Productions. "Through this medium, readers will now have visual access to parts of the novel not explored in the film adaptation BLADE RUNNER."
Le premier numéro comptera un avant-propos de
Warren Ellis
et doit paraître aux U.S.A. en juin.
Les couvertures du premier numéro sont de
Denis
Calero
,
Bill
Sienkiewicz
,
Scott
Keating
&
Moritat
(ah ces variantes pour plaire aux collectionneurs !)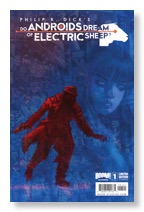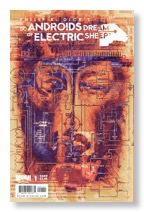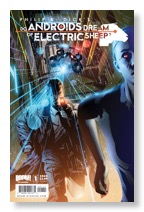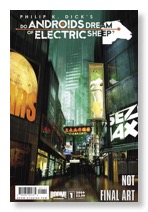 Sur le même sujet, lire :