Le Maître du Haut château
14/12/16 12:25 Rubrique :
Télévision
C'est officiel ! Le service
Amazon Prime Video
est disponible en France.

Vous pourrez enfin voir l'excellente série
The Man in the High Castle
en VO, en VF et en VOST !

Le service de VOD offre avec une période d'essai de 30 jours (largement le temps de voir la série en entier). L'abonnement est réservé pour les membres
Amazon Prime
(49€/an)
.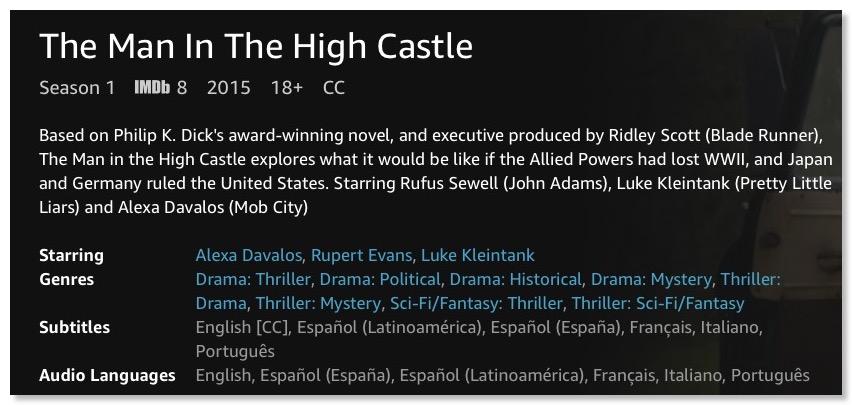 Le site :
https://www.primevideo.com