Electric Dreams : The World of Philip K. Dick
22/05/16 11:58 Rubrique :
Télévision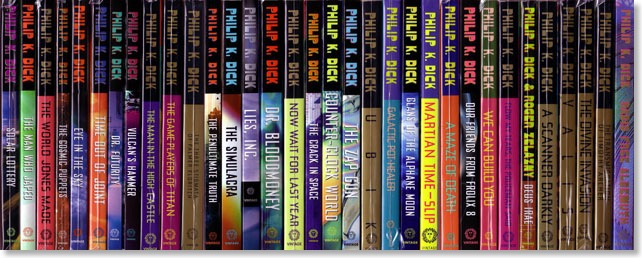 La saison 2 de The Man in the High Castle est actuellement en tournage, Blade Runner 2 voit sa production avancer et maintenant un nouveau projet est en route.

Channel 4 (pour la diffusion en Angleterre) et Sony (pour le reste du monde) s'associent pour produire une série de dix adaptations de nouvelles de Philip K. Dick !

Le programme est particulièrement attractif pour plusieurs raisons :


L'immense Bryan Cranston (Malcom, Breaking Bad) jouera dedans. Est-ce qu'il reviendra dans plusieurs épisodes dans des rôles différents ou est-ce qu'il ne jouera que dans un seul ? J'aimerais beaucoup avoir une troupe d'acteurs qui apparaîtraient dans les différents épisodes… Il est aussi producteur de la série.
Ronald D. Moore (Battlestar Galactica, Outlander) écrit et produit la série avec Michael Dinner (Justified, Masters of Sex)
Isa Dick Hackett, fille de Philip K. Dick, est productrice exécutif
La liste des nouvelles adaptées est inconnue, ainsi que la date de diffusion.