Tessa B. Dick
is the fifth wife of
Philip K. Dick
. They married in 1973. They had a child
Christopher
and were married for a few years.

She is also a writer and was kind enough to spend some time answering our questions.


All the images are used with permission.
An interview with Tessa Dick


Question :
Can you tell us a little more about yourself ? I just found out that you wrote some novels...

Tessa Dick : I have been writing since I was 12 years old, when I wrote a story to entertain my baby sister and her friends. I made my first sale at age 15, of a magazine article with photographs.


I currently have four books listed on Amazon, including my novel
Origins, Part One: Thor's Hammer
and my collection
Quachi and Other Stories and Poems
, as well as a small booklet about Phil's visionary experience of 1974.

Amazon also lists two novels that I wrote under my maiden name L. A. Busby. In the Woodpile chronicles the efforts of a white family to hide the fact that one of their ancestors was a black African slave. Bad Moon Rising is a murder mystery with an evil life insurance salesman who happens to be a werewolf.

My cat has a web site with info about me and Phil:
www.tuffykitty.net
.

Question :
Did Phil (living with Phil, discussing with Phil) change the way you write ? How ?

Tessa Dick : Phil reinforced my belief that this world is not what it appears to be. I already suspected that we create our own reality by trying to make sense of what we perceive.

I wrote my novel Origins in a realistic style, but some of the characters seem to pierce the veil of Maya.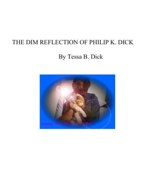 Question : Why did you choose to publish The Dim Reflection of Philip K. Dick ?

Tessa Dick : I wrote The Dim Reflection of Philip K. Dick because I wanted people to take Phil's visionary experience seriously. Too many people tend to write it off as the ravings of a madman, but I know that Phil had a real and meaningful experience that carries significance for everyone. In addition, I know things about it that Phil never told anyone else. I was with him while it happened.


Question : I think I understand what you mean when you say that you "wanted people to take Phil's visionary experience seriously". Those events of 1974 have been told (and often twisted or mocked) so many times. At first, did you take his visions seriously ? What did you feel when he told you about Christopher's hernia ?

Tessa Dick : I took his visions seriously from the beginning, and always. However, I did get tired of talking about the visions because we had other things to talk about and other things to do.

When Phil told me about Christopher's hernia, I knew that he was right about the problem. I had taken our baby to the doctor about a week before Phil told me about the hernia, but the doctor did not take me seriously. When I took him back to the doctor and told him that Christopher had a hernia, he took me seriously and referred me to a specialist.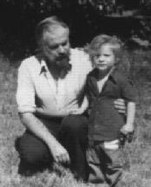 Question : If I'm not misunderstanding you, the doctor did take you seriously about Christopher's hernia only after you told him about Phil's vision ?

Tessa Dick : I did not tell the doctor about Phil's vision. I simply told him that my son had a hernia.

Question : Have you read some biographies about Phil Dick ? Can you share your thoughts about some of them ?

Tessa Dick : I have read some of Gregg Rickman's biographical books about Phil, and for the most part they are accurate. He actually spent many hours with Phil, not only interviewing him, but also just hanging out with him.
I read Larry Sutin's biography of Phil many years ago, and I was not favorably impressed by it. Sutin gives the impression that he interviewed me extensively, but he never interviewed me. I did send him brief answers to three questions in a letter, but that was the only contact that he had with me. He used quotes from other people's interviews with me and gave the impression that they were his own work.


Question : In The Dim Reflection... you speak a lot about 'A Scanner Darkly'. How did you help Phil with this book ?

Tessa Dick : I participated in the writing of A Scanner Darkly, and I consider myself the silent co-author. Since we were not yet married when Phil signed the contract with Doubleday, he wrote a contract giving me half of all the rights to A Scanner Darkly.


Question : Did you read his Exegesis ?

Tessa Dick : I read many parts of the Exegesis while Phil was writing it, and we also discussed it. I was there, and I understand what Phil was trying to say. I can explain it in terms that are more accessible to a general audience.


Question : Do you think more of it should be published ?

Tessa Dick : I believe that more should be published, and that I could edit it better than others have done.

Question : What do you think of the way Phil described his visionary experience in Radio Free Albemuth or VALIS ? And of the character Rachel ?

Tessa Dick : Phil was trying to use VALIS and Radio Free Albemuth to spark interest in his Exegesis. They contain bits and pieces of his visionary experience and his interpretation of that experience.
(I don't remember the character Rachel, except Rachel Rosen in Blade Runner.)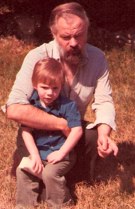 Question : You say you can explain the Exegesis in more accessible terms and discussed it with Phil. Do you think he always "understood" himself what he was putting in it ?

Tessa Dick : Phil knew exactly what he wanted to say, but he expressed it in terms that most people did not understand. He did not want to create a cult or a new religion, but he did want scholars to take him seriously.


Question : When you look back, what do you think of the way Phil's influence never seems to stop ?

Tessa Dick : I wish that Phil could be here to enjoy his great popularity.

Question : The movie The Owl in Daylight will be centered around the 1974 events. What does it feel to know that an actress will play your part ?
Tessa Dick : I try not to think about that movie. No actress could capture me, but perhaps she will come across the way Phil described me. In fact, I do not like the idea that I am a character in a movie.

Question : I'm working on an interview of Jerome Boivin, director of the movie adaptation of Confession of a crap artist and found the dedication Phil wrote. It is a sweet and loving one. When did you discovered it ?
Tessa Dick : Phil always showed me his dedications before they were published. He was trying to flatter me. He was very romantic in many ways.
Question : I may be wrong, but I remember that he asked you to marry him again ?

Tessa Dick : Yes, Phil asked me many times to take him back, and I finally said yes on Christmas 1981.


Question : What anecdote would to tell at someone in order to make him understand what kind of man Phil was ?

Tessa Dick : One time, our cat Pinky had a mouse cornered in the kitchen. Phil wanted to save the mouse, so he locked Pinky in the bedroom. Then Phil tried to chase the mouse outside, but it turned around and ran under the door into the bedroom. When Phil opened the door, Pinky was standing there with a mouse tail sticking out of his mouth. Phil concluded that only God can decide who lives and who dies.


This interview was conducted by mail in june 2008.
Thanks to
Mrs. Tessa Dick
, for a time and patience.
After the haircut !

Photo by
Tessa B. Dick
.
Before Christopher 's first haircut.
Photo by Tessa B. Dick.
Tessa with Pinky
(photo by Philip K. Dick).